Nathan Renner-Johnson, Board Chairman and President
Nathan Renner-Johnson is Board Chairman and President of Dakota Consulting, a company specializing in innovative cybersecurity, software engineering, scientific research, and management and IT consulting services. Nathan is the son of Dakota founder, Lorraine "Lori" Renner, and succeeded her in leadership of the company upon her death in 2016. Mr. Renner-Johnson honed his leadership and business skills through nearly a decade of experience in theatrical arts management: delivering projects on-time and within limited budgets, developing strategies to address new and unusual business requests and helping organizations expand. He is committed to maintaining the principles upon which Dakota was built, including honest, accurate and timely services for customers as well as a supportive and flexible work environment for employees.  
Mr. Renner-Johnson holds a Bachelor of Science degree in Environmental Science and Theater from Muhlenberg College.
Current favorite quote: "The most dangerous phrase in the language is, 'We've always done it this way." Rear Admiral Grace Murray Hopper
Lokesh Sayal, Vice President
As Vice President of Dakota, Lokesh Sayal is responsible for leading the operational execution and oversight for the entire company. With more than 16 years of technical and management expertise, Mr. Sayal provides leadership and guidance for Dakota's management team, contributing to strategic direction and ensuring successful execution of tactical objectives. Mr. Sayal steers the operational success for Dakota's corporate and business units—Cybersecurity, Software Engineering, Scientific Research, and Management and IT Consulting. In this role, he has successfully contributed to the significant growth of Dakota for more than a decade.
During his career, he has led many technical software engineering teams to deliver high-quality customized applications. He was a key resource while working for Anteon Corporation's Joint Logistics Warfighting Initiative, assisting with systems development, deployment and sustainability.
Mr. Sayal has a Bachelor of Science in Management of Information Systems from University of Maryland, Baltimore County (UMBC) and carries Project Management Professional (PMP) and Certified Scrum Master (CSM) certification. In his spare time, Lokesh enjoys traveling and spending time with his family. During the NFL season, Mr. Sayal can also be found enthusiastically supporting the Washington football team.
Current Favorite Quote: Perfection is not attainable. But if we chase perfection, we can catch excellence. Vince Lombardi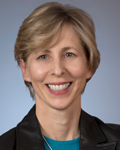 Lori Renner, Founder
Lori Renner founded Dakota Consulting Inc. in 2004.  To learn more about her career and business leadership, visit About Our Founder.